DIA.NE
XT4
The newest generation of engine control & visualization systems for Jenbacher gas engines.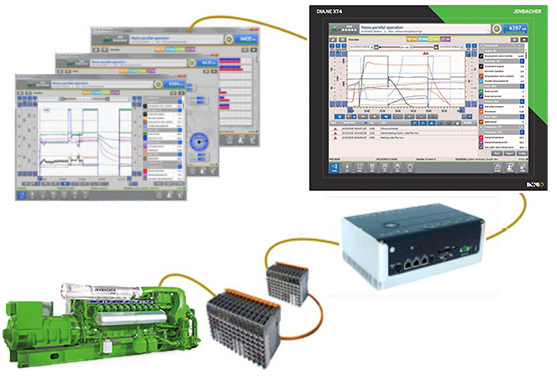 The system constitutes the human‐machine interface for commissioning, operation, maintenance, and trouble-shooting of the Jenbacher gas engines. This means you have the Jenbacher gas engine firmly under control at all times - directly on site or via a remote connection. A real-time multitasking operating system ensures the time‐critical and safety-relevant tasks as part of engine regulation, engine monitoring and engine control.
Combined with the "myPlant ®" on-line plant management-tool, it assures reliable remote control of the plant over the Internet.
Real time control of engine and auxiliary components
Provides for highest reliability, engine performance, and system diagnostics
Includes LeanOX ® Controls for lowest emissions